Spotlight on: Dr. Adriana Medina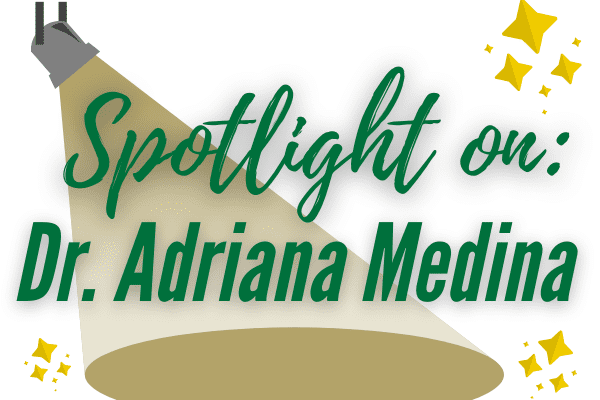 For several years, Dr. Adriana Medina, an Associate Professor in the Cato College of Education, has been the director of the Germany: Teacher Education Study Abroad program. This fall semester program provides education majors the opportunity to travel overseas, collaborate with German college students on educational projects, and visit German and international schools to learn about teaching in a global context. The program was slated to run again in fall 2020, but like so many other events this year, was regretfully cancelled due to the COVID-19 outbreak.
In the face of this disappointment, Dr. Medina took the initiative to find other ways to offer internationalized programming to her students. Working with colleagues at PH Ludwigsburg, the partner institution for her study abroad program, she developed a Globally Networked Learning (GNL) course, also known as COIL (Collaborative Online International Learning), that paired UNC Charlotte students with German counterparts for virtual learning. The GNL model allows educators who are not in physical proximity to collaborate across cultures to co-develop and co-teach a course, using technology to bring students together. The theme of this particular course was "Global Challenges – Here and There; Then and Now," and encouraged students to investigate their world, recognize their own and others' perspectives, and communicate ideas to diverse audiences. Dr. Medina's program culminated in a successful Christmas Market-themed mini-conference on Saturday, December 12, where cross-cultural groups of students delivered presentations and facilitated discussions on topics such as political extremism, racism, immigration, higher education, and more.
The Office of Education Abroad would like to recognize Dr. Medina for the successful completion of this course, as well as her continued dedication to working with international partners and promoting globalized education both on and off campus. We applaud not only her hard work in bringing this course to fruition, but also the efforts of her PH Ludwigsburg counterparts and the enthusiastic participation of students from both institutions. Our office looks forward to supporting her future endeavors with both in-person and virtual international opportunities!
Faculty members of all disciplines interested in learning more about Globally Networked Learning opportunities can refer to this page, or reach out to Dr. Joseph Hoff (jhoff1@uncc.edu) in the Office of Global Education and Engagement with questions.